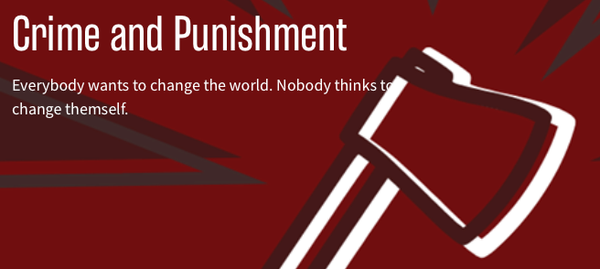 Really looking forward to my next collaboration with Leeds Conservatoire - this time working with multi-award winning storyteller, director, performer & writer Debs Newbold, as she directs Chris Hannan's Crime & Punishment - an exciting, fresh and accessible adaptation of Dostoyevsky's masterful novel. 
This stripped back adaptation gets in the mind of a starving, destitute student who brutally kills a pawnbroker, and embarks on a cat-and-mouse game with the examining magistrate. As their guilt and alienation from society intensifies, only Sonya, a prostitute and, like them, a social leper, offers any hope of redemption. 
I can't wait to see where the story, themes and characters take the music, with the added bonus of working with a wonderful student cast, performing in the groundbreaking venue ChapelFM. 
Age guidance: 13+ 
Click HERE for further details.