Bio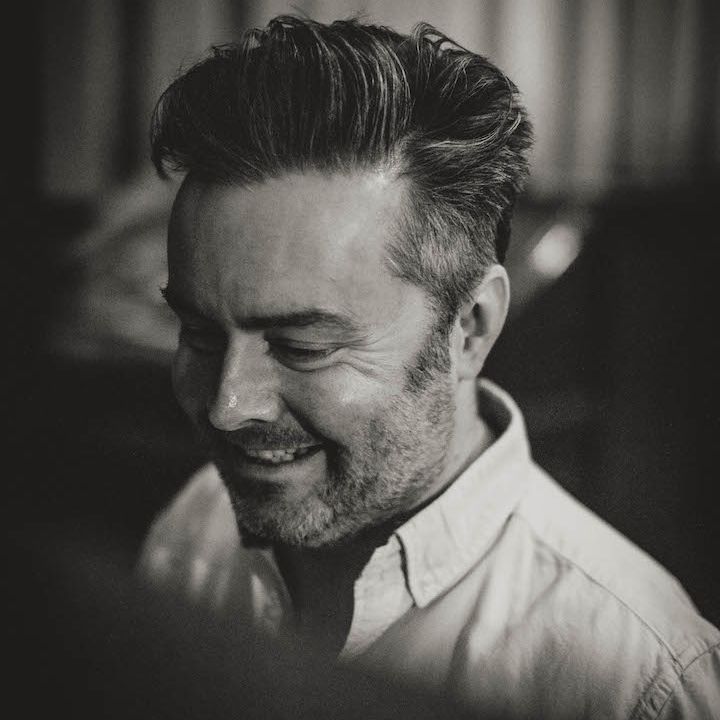 "This music is, indeed, theatrical and exciting. It is clear that Dan McGlade grew up in a musical landscape where melodic interest and sturdy chord progressions counted for something."
Paul Graham Brown, Musical Theatre Composer and Author
My name is Dan McGlade. Based in Shipley, West Yorkshire, I've composed, devised, recorded and performed music for nearly thirty years - for theatre, film, bands, schools, universities and community groups.
Most recently, I worked as Composer and Musical Director for Leeds Conservatoire's productions of Macbeth and Twelfth Night, performed at Leeds Playhouse, and Chris Hannon's adaptation of Dostoevsky's Crime & Punishment, performed at ChapelFM under award winning director Debs Newbold.
Prior to that, I collaborated with 509Arts - composing for their forthcoming film Broken Biscuits and their installation On Reflection, and as Musical Director and Sound Designer for their touring production of Meal One.
During lockdown, I wrote a series of film scores for Leeds theatre company Wrongsemble - Stargazer (2021), Aladdin and the Stolen Stories (2021, as part of Bradford Literature Festival), and HUMBUG (2020). All these films were released online and were hugely popular during such a difficult time.
Excerpts from all the productions described above can be found in the Portfolio and Video sections.
For further information on my latest projects, feel free to visit the Recent Work page.

Studying English Literature at the University of Leeds' Bretton Hall College, I spent an unhealthy amount time haunting the Schools of Music and Drama. My final degree reflected this rather cruelly, but you can't have everything...
But performing in plays, musicals, making films, recording as a session musician, and even playing in an improvisational jazz orchestra, cemented my appreciation of the value of cross-media and cross-genre experience. It also meant that after graduation, I was able to join an actors' co-operative, touring the UK with composer, writer and director Paul Graham Brown in a leading role in his new musical, The Porridge Opera.
After graduation, I embarked upon a quest to bring Theatrical Dandy-Rock to the world. Our band, Rent, were described as "a three-way train crash between the Divine Comedy, Scissor Sisters and the Rocky Horror Show". Success and failure followed in the time-honoured tradition - band members came and went, gigs were played to audiences of four digits and one - but the musical vision remained, albeit weathered to a leathery patina by the ongoing experiences of age and fatherhood.
Playing solo now as a singer/songwriter, I like to embellish performances with pedal effects, loops and triggered samples for added drama. Tales of deviant ribaldry remain, but are increasingly peppered with explorations of a more domestic nature, taken squarely from the write-what-you-currently-know-school of writing.
My first solo EP, Mid Vice Crisis, will be released in 2024.
Over the years I've performed at many music venues in Leeds and Bradford (St George's Hall, The 1in12 Club, The Brudennel, The New Roscoe, The HiFi Club, The Irish Centre), and theatres (The Alhambra, Leeds Playhouse), along with venues in London (Camden Barfly, Clapham Grand), Manchester (Night & Day) and even in Bolsover Castle.
Notable supports included The Sensational Alex Harvey Band, Bill Wyman, Rolan Bolan (son of Marc) and Shana Morrison (daughter of Van).
From the late nineties - parallel to performing - I began composing music for theatre, film, and online media. I wrote and musically directed a preposterous rock musical, 'Pout and About', which sold out five nights at the Theatre in The Mill, in Bradford, and wrote and performed the closing number for the 2010 film 'The Big I Am', starring Michael Madsen and Steven Berkoff.
Alongside commissioned work and live/online performance, I'm developing a new performance piece, 'Darcy Filthound' - a morally questionable tale set in 19th Century England, in a style best (indulgently?) described as 'Victorian Sleaze-Rock'.
When I'm not doing that, I play and sing in an Alt-Country/Americana band called Poison & Wine.
It's good to keep busy.
Especially these days.