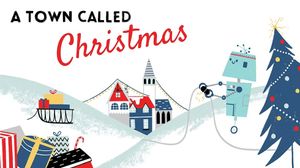 Around the time I was composing for Twelfth Night & Macbeth at Leeds Playhouse, Leeds theatre company Wrongsemble kindly invited me to engineer the recorded music for their forthcoming Christmas show, A Town Called Christmas.  What could I say?  It's not like I was already bottom clenchingly busy or anything. 
Clementine dreams of a place where gingerbread houses glow under twinkling fairy-lights, and chocolate coins are currency. Where the streets are filled with snow-ball fights, and laughter hangs like baubles in the air! The happiest place on Earth.  Or at least it used to be… 
I couldn't have refused anyway, not when it meant teaming up again with dear friends and musical wünderkinds Bay Bryan and Claire Marie Seddon, who composed a beautiful score.  It's fascinating and refreshing to work on other writer's creations, especially when they're as talented, charming and ridiculous as these two...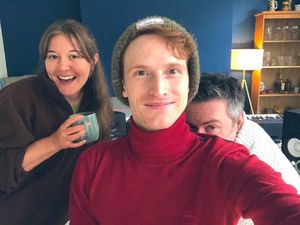 A Town Called Christmas runs from 29/10/22 to 24/12/22 at Gala Durham. 
Click HERE for further details.