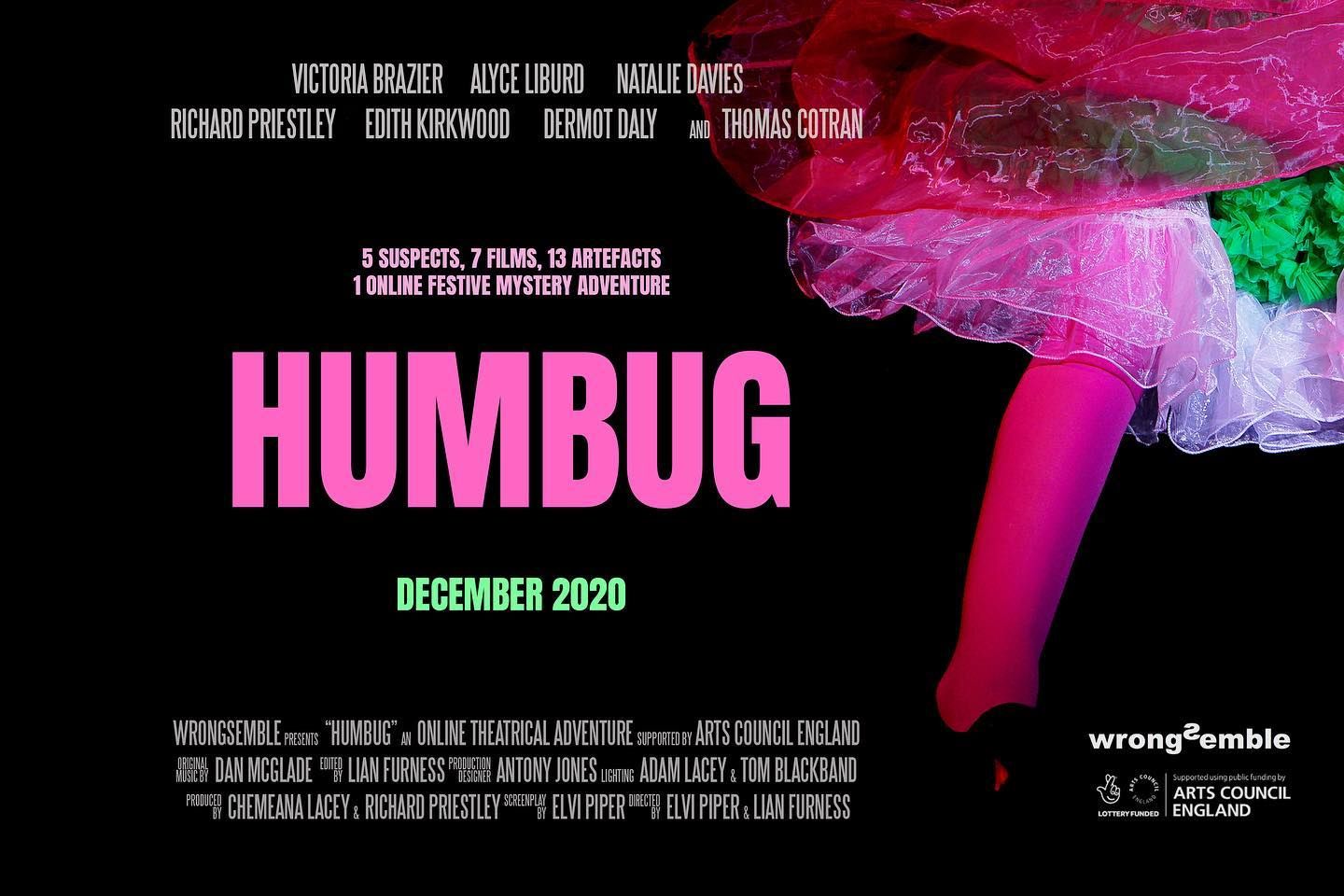 I'm so happy to be writing the theme music for Wrongsemble's new production, HUMBUG. 
HUMBUG is a set of short online films, set at Christmas, that create a narrative which families can watch from home.  The script is brilliant and I can't wait to see it all come together.  It will be released online on 1st December.  For more details, click here. 
And if that's not enough Wrongsemble in your life (and when is it ever?), their new and exquisite musical The Not So Ugly Sisters, is debuting at Leeds Playhouse Wednesday 18th to Saturday 21st November.  Details and booking here.